With Begner Agenturer as partner AB. Th. Schéle in Halmstad, Sweden, increased their capacity for coil storage with a new coil storage system from Lankhorst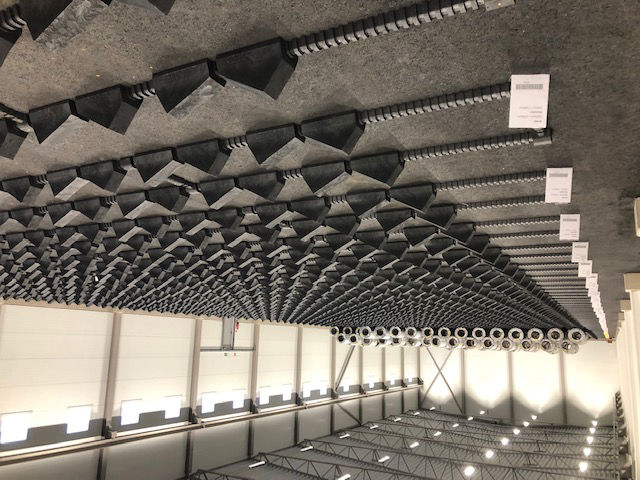 For their new storage facility, completed in 2019, company AB Th. Schéle have invested in a complete Lankhorst RollStop coil storage system filling the entire hall. The system is a turnkey solution for storage of coils up to 3 levels, which offers maximal flexibility and security.
"The RollStop system makes it possible for us to quickly adapt the storage for different coil diameters, according to our customers' varying needs," says Patrik Christiansson from AB Th. Schéle.
AB Th. Schéle have been in the business of coil logistics for over 30 years. During their lifetime the demands on their services have changed considerably – at the beginning years the main objective was to overcome the distance from the sea to the recipient, but today many companies see the possibilities of storing their coils in Halmstad for on call delivery. This places high demands on storage capacity and the need for a simple way of picking orders, which was why AB Th. Schéle decided to invest in a new storage hall equipped with overhead crane, completely dedicated to coil storage.
"Our customer had the need of great flexibility for their coil storage, which was why we suggested the rail based RollStop system. With the RollStop system one person can easily adjust the RollStop chocks depending on the coil diameter. Lankhorst offers several other coil storage systems, which we initially considered for this project, but this rail based system has something extra to offer, since, if the need appears in the future, you can also exchange the RollStop chocks for other Lankhorst system chocks, without having to replace the entire system," says Kim Åkerblom from Begner Agenturer AB.
Begner Agenturer AB have been the agents for Lankhorst in Scandinavia since 1999. We also represent several other world leading companies delivering technology and machine solutions. Our customers are mostly within the metal industry, but several of our solutions can also be applied to other industries.